If you are an owner of a house then you can rent it to any tenant that you want. However, if your house is on a mortgage then the whole scenario changes. In this type of situation, you won't be able to rent out a house without the permission of the lender. If you rent your house without permission from your lender then the lender could terminate the contract. However, some lenders might allow you to rent the house temporarily.                
Can I Rent out My Home If I Have a Mortgage?
The exact answer to this question depends on quite a few things. This is because there are no rules on whether you could rent out your house when you have a mortgage. In most cases, it totally depends on the borrower and the reasons why you want to rent your house. When you apply for a mortgage the lender asks whether you will use the property or not. This is because if you use the property then means less risk compared to if your house is used by others. Lenders always want to invest in houses that are low-risk. Moreover, owner-occupied mortgages have lower interest rates and they are very easy to qualify for.
So, when you get your mortgage, you must remain honest with your intention for the house. If you violate your statement and rent the house to the tenant then you will be accused of occupancy fraud. Therefore, if you have an owner-occupant mortgage but now you want to rent it then you have to contact your mortgage lender to discuss the situation.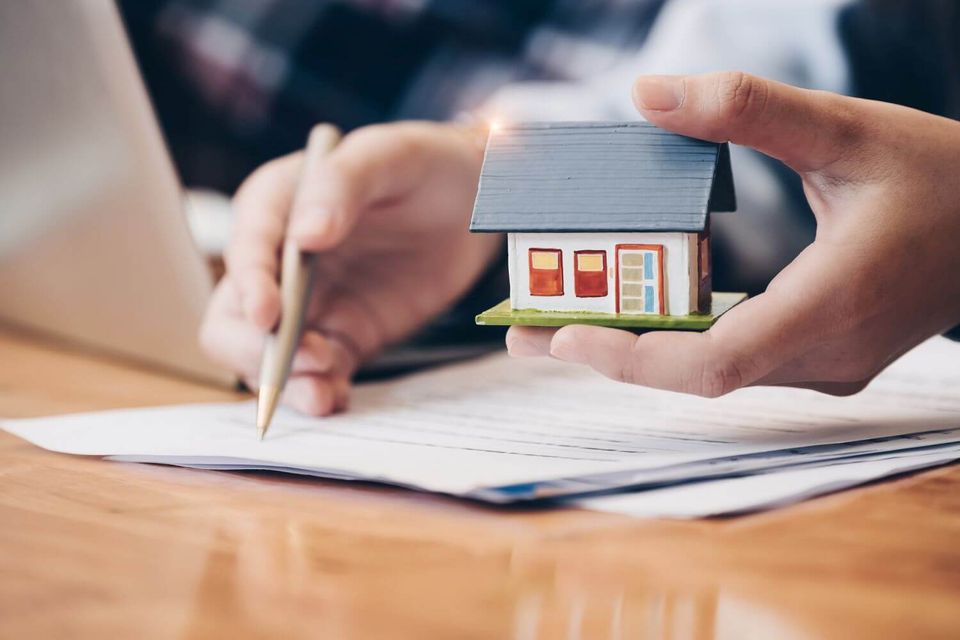 If you have a valid reason, then the lender could allow you to rent out your home with your existing rate and terms. Some lenders might charge a fee and ask you to refinance your property again. Moreover, different loan type has different requirements. For instance, if you have a USDA or FHA loan then it is mandatory to have owner occupancy of at least one year. But if there is an extenuating circumstance like you have to relocate for a job then there is an exception to these requirements.
How to Rent Out a House with a Mortgage?
Renting a house with a mortgage is a bit more complicated than renting a house without a mortgage. However, it is possible to rent out a house with a mortgage. There are some steps that you have to follow to successfully rent a mortgaged house. Let's check them out!
1. Research the Loan Restriction
Before renting a mortgaged house you have to research your mortgage and find out all the restrictions. First, you have to find out your loan type and see if it has any restrictions on rentals. For example, USDA loans don't allow the borrowers to rent out a spare room and earn some extra money. Moreover, you also have to find out if there are any occupancy requirements to fulfill before you can rent your house.
2. Research the Mortgage Contract
You should read your mortgage contract very carefully and find out if the lender has put any restrictions on rentals or totally banned them. If there is any restriction or requirements then try to fulfill them or talk with the lenders to remove the restrictions. If you can show some valid reasons then the lender might permit you to rent out the house.
3. Contact the Mortgage Company about Renting
Once you have completed researching the loan restriction and the mortgage contract, now is the time to contact the lender about renting. You should keep in mind that if your lender doesn't ban renting out your house still then you should contact your lender. There might be some additional requirements that were not mentioned in the contract like the tenant must have rental insurance, etc. Moreover, if you are moving out of your hoses then you have to inform your mortgage company about your new address.
4. Ask the HOA about the Rental Policy
This is a very important step because lots of HOAs don't allow renting out a house or put lots of restrictions on it. If you break any rule regarding the rent then you have to pay a fine. Therefore, if your house is under any HOA then you should contact the HOA and find out everything about the renting policy.
6. Check the Landlord-tenant Law
You should also check the landlord-tenant law and make sure you don't break any law during the screening process. Therefore, before becoming a landlord make sure you have a clear idea about all the responsibilities.
7. Consider Capital Gains Consequences
You should also keep in mind the capital gain consequences. For example, if you want to sell your home and avoid capital gains taxes then you have to live in your home as a primary residence for at least two of the five years leading up to the sale! So, think carefully before renting out your house.
Reasons to Rent out a Mortgaged House
There are many reasons people want to rent out a mortgaged property. So, if you want to rent out your mortgaged house then you have to find out some valid reasons. There are some important reasons available for renting out a house with a mortgage. They are –
You are trying to sell your house but currently, you are not able to
You are moving away temporarily from the house but you will be returning within 1 – 2 years
You are trying to downsize the house and save the family home for the children
You have a spare room that you can rent out and earn some extra money, etc.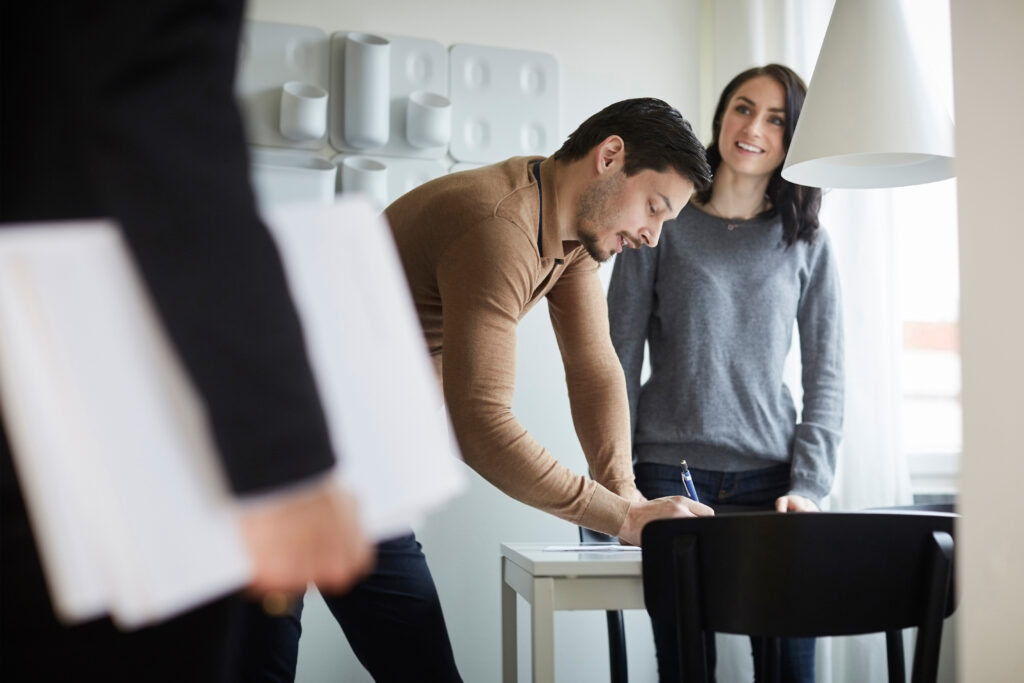 How to Find an Ideal Tenant
Finding the right tenant is very important when you are trying to rent your mortgaged property. Having a great tenant means he/she will pay the rent in time, look after your property, keep your house clean, and many more. So, if you are wondering how to find an ideal tenant then check the below information –
1. Run an Ad
You can run an ad on your local newspaper and Craigslist. While publishing the ad, make sure you provide all the detailed information, requirements, and restrictions. So, people have a clear idea before that contact you about the rent. You should also include the monthly rental fees and a picture of the house in the ad.
2. Create a Rental Application Form
You should consider creating a rental application form to help you easily find the ideal tenant for your mortgaged house. The rental application form should include –
Name
Employer
Salary
Previous landlord's name and contact information   
Reason for leaving the previous house
Personal references
Names of proposed occupants
Social Security number
Criminal record  
3. Run a Credit Check and Check the Reference
You should run a credit check of the potential tenant as well as check the references. You can check the credit by yourself or hire an agency to run the credit check for you. You should check with the Better Business Bureau to see if there is any complaint about the tenant from the landlord. Moreover, you should try to contact the previous landlords and employers and find out all the details about the potential tenant.
4. Set Reasonable Lease Terms
Make sure you set reasonable lease terms before renting your house to a tenant. Your lease term should include the items –
Security deposit
Rental due date
Repair responsibilities
Landscaping
List of tenants
Good conduct clause
Pet policies
Eviction terms  
FAQs about Is It Legal to Rent Out a House to Pay the Mortgage
How long do you have to live in an FHA home before selling it?
You have to stay for at least 90 days in an FHA home before selling it. However, it is best to stay 180 days and legally sell your FHA house.
Can you rent out your house if you have an FHA loan?
Yes, you can rent out a house with an FHA loan but to do so, you have to live at least one year before you can legally save the house. However, if you have a spare room that you want to rent then you don't have to wait for one year. As long as you live in the house you don't have to worry about the time.
Do I have to tell my lender if I just want to rent out a room in my house?
Yes, you must tell your lender if you even want to rent out a room in your house. There might be some restrictions from the lender about you renting out your house. So, you should contact the lender before renting your house or a room!
References:
https://www.investopedia.com/articles/personal-finance/013014/how-rent-your-home-so-you-can-pay-your-mortgage.asp
https://homeguides.sfgate.com/rent-out-home-still-owe-mortgage-55357.html
Last Updated on August 7, 2022 by Ana S. Sutterfield
Magalie D. is a Diploma holder in Public Administration & Management from McGill University of Canada. She shares management tips here in MGTBlog when she has nothing to do and gets some free time after working in a multinational company at Toronto.