If you visit Costco's official website, then at the top-left of the website you will see the logo "Costco Wholesale." It totally suggests that Costco is a wholesaler company. In fact, Costco is a wholesale retailer that sells various types of products at a discount price through membership warehouses and online. The United States of America is Costco's biggest market.
What is Costco?
Costco Wholesale Corporation was founded on September 15, 1983, by Jim Sinegal and Jeffrey Brotman. This is an American multinational corporation and the world's 5th largest retailer. Moreover, Costco is considered as the world's number one retailer for prime beef, organic foods, rotisserie chicken, and wine.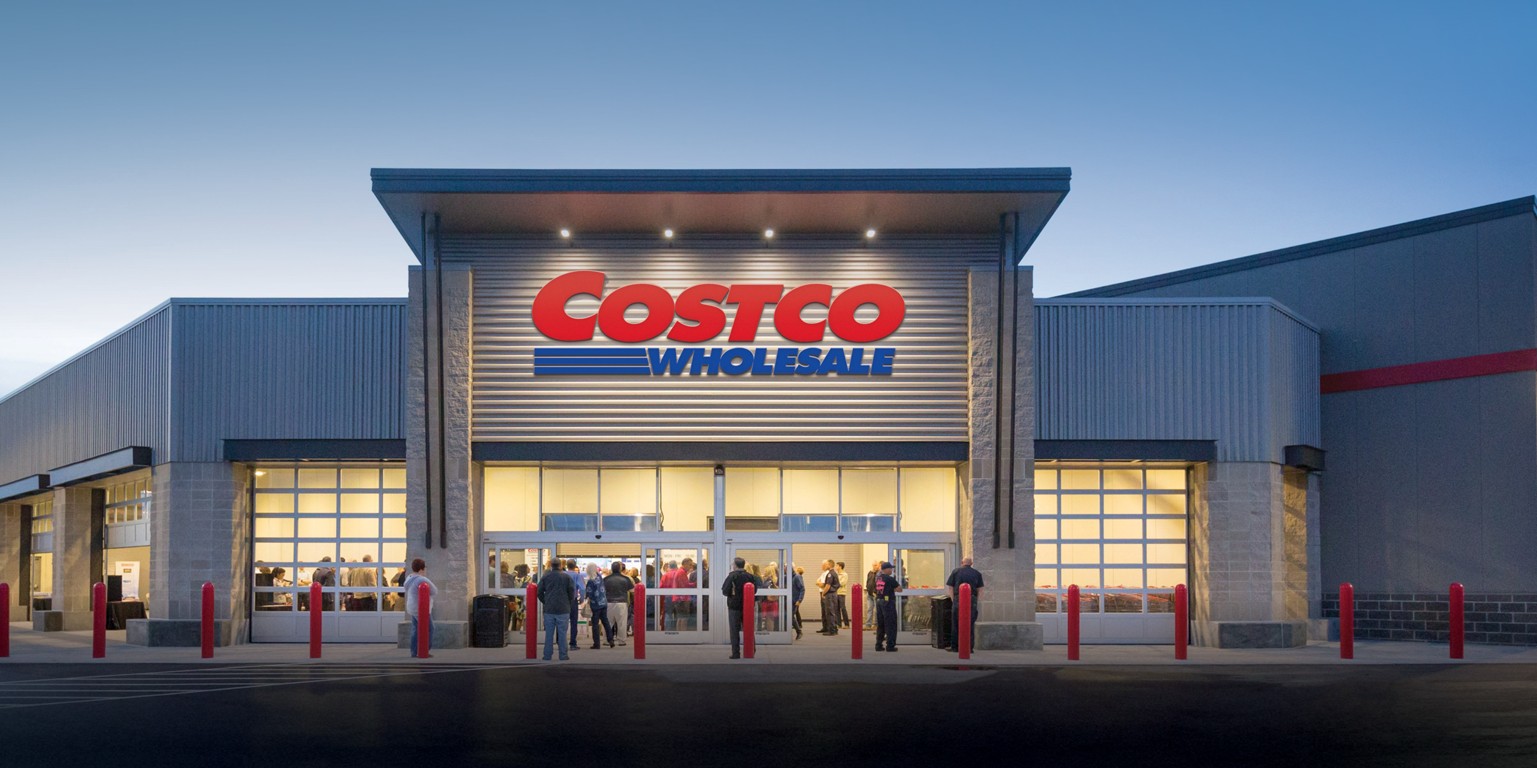 According to the Fortune 500 ranking, Costco ranked #10 as the largest United States Corporation by total revenue. Currently, Costco has 831 warehouses worldwide and among them 574 in the United States. Other warehouses are in Canada, Mexico, Japan, United Kingdom, South Korea, Taiwan, Australia, Spain, France, China, and Iceland. Usually Costco sales products in six main categories –
Foods (dry, packaged, groceries)
Sundries (snacks, beverages, cleaning supplies)
Hardlines (appliances, electronics, health, etc.)
Fresh Foods (meat, produce, deli, bakery)
Softlines (apparel, small appliances)
Ancillary (gas stations, pharmacy) 
List of Products Available at Costco
| | | |
| --- | --- | --- |
| Cooking Appliances Dishwashers Freezers & Ice Makers Heating, Cooling & Air Quality Kitchen Appliance Packages Microwaves Refrigerators Small Space Appliances Vacuum Cleaners & Floor Care Washers & Dryers Wine Coolers & Beverage Refrigerators Baby Care & Safety Baby Diapers, Wipes & Training Pants Baby Formula & Feeding Nursery & Baby Furniture Bath & Body Beauty Tools & Accessories Fragrances Makeup Nail Care Premium Hair Care Skin Care Sunscreen & Sun Care Handbags & Wallets Luggage Workwear Computer Accessories Computer Software Desktop Computers & PCs Hard Drives, SSD & Storage iPad & Tablets Laptops & Notebook Computers Monitors & Computer Screens Printer Ink & Toner Cartridges Snacks Costco Hearing Aid Costco Optical Diet & Nutrition Health & Medicines Home Health Care Massage Equipment Personal Care Reading Glasses Bath Remodeling Cabinet Refacing Carpet & Flooring Installation Countertop Installation Custom Blinds, Shades & Shutters Garage Door & Opener Installation Generator Installation Gutter Installation Home Organization Services HVAC Installation Bedding & Bath | Landscaping Lawn Care & Gardening Supplies Outdoor Heating & Cooling Outdoor Power Equipment Outdoor Storage Sheds Patio & Outdoor Furniture Patio Covers & Shade Structures Plants, Bulbs & Seeds Bikes, Scooters & Boards Boating & Watersports Camping Exercise & Fitness Fishing & Hunting Game Room Golf Optics Outdoor Games Paddle, Surf & Kayaks Saunas Baby & Toddler Toys Books Building Blocks & Sets Dolls & Action Figures Electronics For Kids Outdoor & Water Toys Puzzles, Cards & Board Games Remote Control Vehicles & Toys Cars Ride-On Toys Queen Size Mattresses Twin Size Mattresses Twin XL Size Mattresses Basic Office Supplies Filing, Binders & Storage Janitorial & Break room Supplies Mailing, Packing & Shipping Supplies Office Electronics Paper Writing Supplies Awnings & Window Coverings Backyard Playground Sets Greenhouses Grills & Outdoor Cooking Hot Tubs, Spas & Pools Home Decor Kitchen Storage & Organization Kitchen Utensils & Gadgets Rugs Sewing & Garment Care Small Kitchen Appliances Bracelets Earrings Necklaces Rings Sunglasses Watches Adjustable Beds | Routers, Wi-Fi Extenders & Modems Allstate Protection Plans Audio/Video Batteries Cameras & Camcorders Cell Phones & Accessories Digital & Gaming Codes Musical Instruments Phones & Two-way Radios Security Cameras & Video Surveillance Smart Home & Safety Smart Watches TVs Video Games & Consoles Gift Baskets Bedroom Furniture Fireplaces Kids' Furniture Kitchen & Dining Room Furniture Living Room Furniture Nursery & Baby Furniture Office & Home Office Furniture Concerts & Theatre Digital & Gaming Codes Lifestyle & Spa Gift Cards Movie Tickets & Streaming Restaurant Gift Cards Retail Gift Cards Shop Cards Sports Events Travel Gift Cards Bakery & Desserts Beverages & Water Breakfast Candy Cheese & Dairy Cleaning Supplies Coffee & Sweeteners Deli Emergency Food Supplies & Kits Kirkland Signature Grocery Meat Organic Pantry & Dry Goods Paper & Plastic Products Pet Supplies Poultry Seafood California King Size Mattresses Full-Size Mattresses King Size Mattresses Cutlery & Kitchen Knives Food Storage Containers Glassware & Drinkware Cookware & Bakeware |
How does Costco Make Money?
Costco is a membership-only wholesale company, so if you want to shop at Costco then you have to become a member of this shopping platform. Costco makes revenue from membership plans, merchandise sales, and e-commerce sales. Below I have discussed the detailed business model of Costco. Let's check them out!
1. Membership Fees
This is Costco's one of the main sources of income. Costco has more than 105.5 million members worldwide. Without a membership, you won't be able to shop at Costco. So, as a customer, it is mandatory to buy a membership plan at Costco to shop! You will be surprised to know that Costco's membership fees made up 2.1% of Costco's total revenue in 2020. Costco has two types of Membership plans –
Gold Star Membership: $60 Per Year
Shop Online and in Warehouses
2 Membership Cards
100% Satisfaction Guarantee
Gold Star Exclusive Membership: $120 Per Year        
2% Annual Reward
Costco Services Discounts
Costco Connection Magazine
Shop Online and in Warehouses
2 Membership Cards
100% Satisfaction Guarantee
2. Merchandise Sales
The majority of Costco's revenue generates from in-store merchandise sales. According to Costco's last year's financial report, more than $153 billion in revenue came from in-store merchandise sales in 2021. It is 91.78% of Costco's total revenue! Costco has 831 warehouses in 12 countries around the world. They are –
574 in the United States
105 in Canada
40 in Mexico
31 in Japan
29 in the United Kingdom
16 in South Korea
14 in Taiwan
13 in Australia
4 in Spain
2 in France
2 in China
1 in Iceland
3. E-commerce Sales
Costco mostly depends on its in-store merchandise sales but on April 17, 2001, Costco also started to sell online through its e-commerce store at costco.com. Surprisingly, Costco's e-commerce inventory is larger than its in-store inventory. Costco's e-commerce inventory has 8,000 to 10,000 SKUs while in-store merchandise has 3,700 inventory. According to Costco's last year's financial report, e-commerce sales contributed approximately 6% of Costco's total revenue and the amount is approximately $9.8 billion in revenue.
FAQs about Is Costco a Wholesaler
What is the revenue model of Costco?
Costco makes money through quite a few revenue models, they are –
Transaction based business model
Membership business model
B2B2C (partnerships) business model
Mergers & acquisitions (M&A) business model
Is Costco Wholesale the same as Costco?
Yes, Costco wholesale is the same as Costco. It is an American multinational corporation and it operates as a chain of membership-only big-box retail stores!
Is Costco the largest wholesale in the USA?
Currently, Costco is the 2nd largest wholesale in the USA after Walmart. The headquarter of Costco is in Washington and it opened its first warehouse in Seattle in 1983. 
Is Costco owned by Target?
No, Costco is not owned by Target. Costco is owned by Costco Companies Inc. So, both Costco and Target are independent companies owned by two different corporations.
What does Costco stand for?
Costco is established to help customers minimize their costs and household spending. Here, Costco stands for "Cost Company." So, the main focus of Costco is to minimize the cost of the product and offer the products at a discount price to their customers.
References:
https://www.investopedia.com/how-costco-makes-money-5094774
https://www.fool.com/investing/2019/02/13/how-costco-actually-makes-money.aspx
Last Updated on August 7, 2022 by Ana S. Sutterfield
Magalie D. is a Diploma holder in Public Administration & Management from McGill University of Canada. She shares management tips here in MGTBlog when she has nothing to do and gets some free time after working in a multinational company at Toronto.